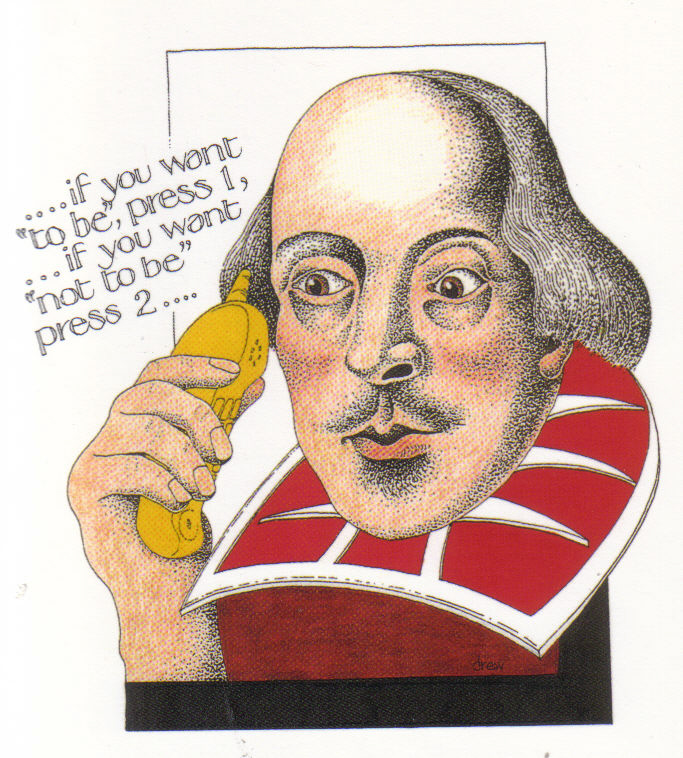 Happy 450th birthday (maybe), William Shakespeare! I love you as much today as I did when my mother bestowed on me her copy of your complete works when I was heading off to college…and I hope I get to see some of the Globe to Globe tour (although truth be told, I wish it featured the Scottish play).
In honor of the Bard, there's a lot of actual reading (and listening) in this week's links. I hope this encourages you to spend some time relaxing this weekend. Whatever you're doing, enjoy!
Reaching "outside the paradigms of expectation." (Via Elizabeth)
Everyone's favorite flower turns 50!
I don't care what anybody says; I think she's brave.
We can all learn something from John and Sherry's decision.
This is the most beautiful recycling project I've come across in a long time. (via Apartment Therapy)
Should we not care about owning a home?
Everyday phrases, courtesy of the Bard.
Yet another great house in Montreal.
This just boggles the mind.
A fascinating TED radio hour.
And finally…how the President came to endorse marriage equality.
Happy Friday!
Image via La De Da Books.